国木田花丸
—————☆✿☆—————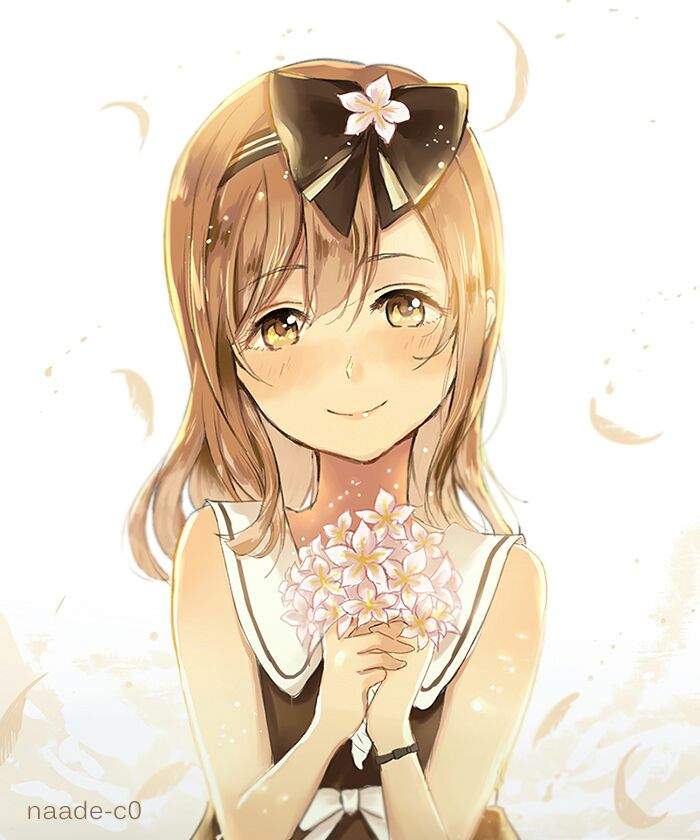 —————☆✿☆—————
"You should care more about your own feelings. Lying to yourself and doing what other people want you to do will just hurt you."
—————☆✿☆—————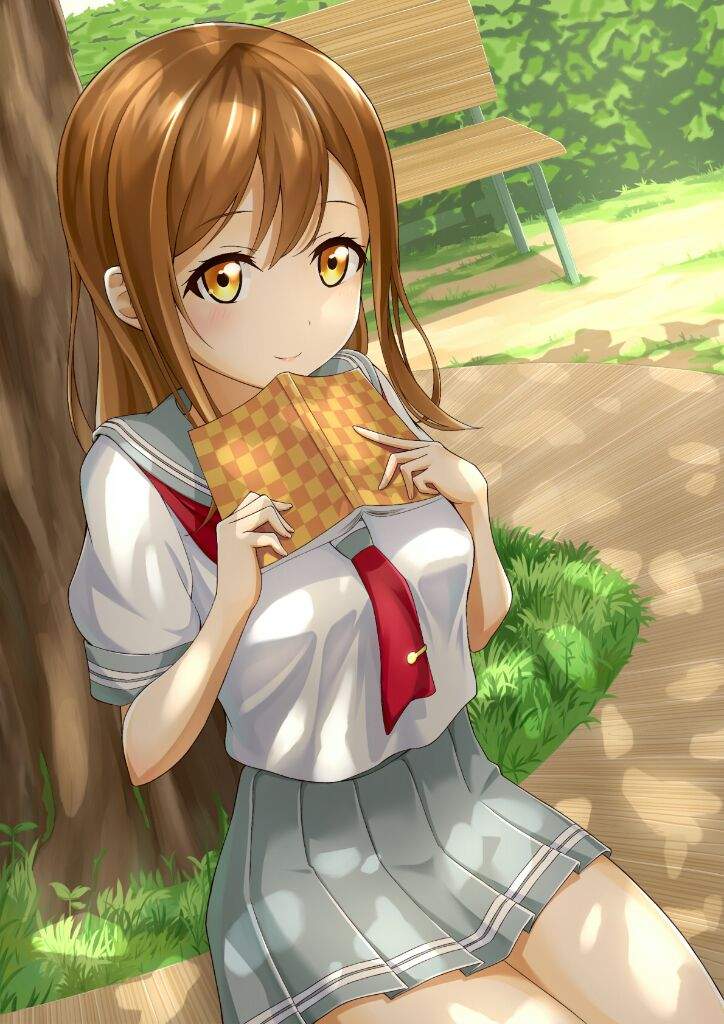 —————☆✿☆—————
:maple_leaf:🍁 BASIC INFO :maple_leaf:🍁
Name: Hanamaru Kunikida (国木田花丸)
Age: 15
Gender: Female
Group: Aqours
Birthday: March 4 (Pisces)
Blood Type: 0
—————☆✿☆—————
Hello everyone! It is Mishi here back with another blog! Today, I am finally back with another Sunshine character, Hanamaru. Yes, I know, it has been a looong time I did a blog about Sunshine. Anyway, The sweetest and one of the few understandable characters in the series, Hanamaru. Anyway, enough babbling, lets start with the blog, leeeeeet's gooooo!
—————☆✿☆—————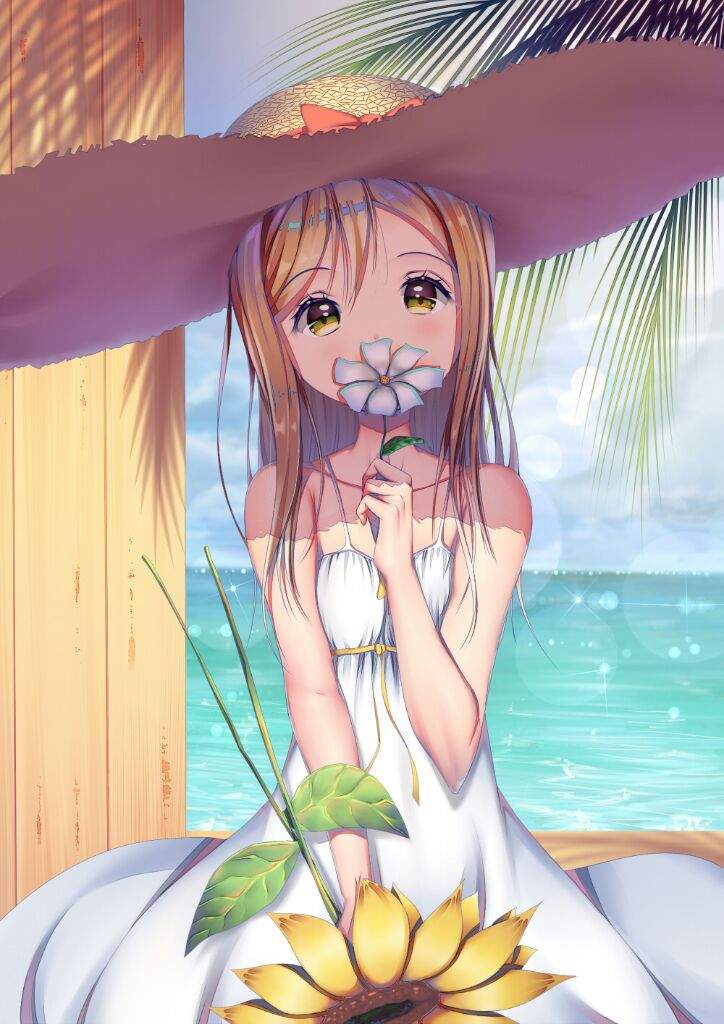 —————☆✿☆—————
Hanamaru's past is something I really, really can understand and relate, so that was one of the things that made me fall in love with her. Anyway, Hanamaru's family owns a temple that her family ran for generations. She sometimes helps them out. And one of the things I love about her is that how she doesn't know how to use electronic things like phones and computers. She is so strange to this kind of stuff and when she sees a electonic thing, she gets excited and stuff and I find that really, really cute <3. And because she loves books, she is, or, was, the leader of the library club.
In one of the episodes, Hanamaru told us that she went to the same kindergarten with Yoshiko. Growing up, she was a quite girl that spend most of her time in the library. Whenever she felt down, or she was bored, she would always read, when reading, she says she always feels like she is in the book, just like me. When the bell rings, she gets upset because she wants to read more. She met her best friend, Ruby, when she was in the library reading books and saw Ruby looking at her. Ruby got shy, but when Hanamaru smiled at her, she felt a little more comfortable, and they became friends.
—————☆✿☆—————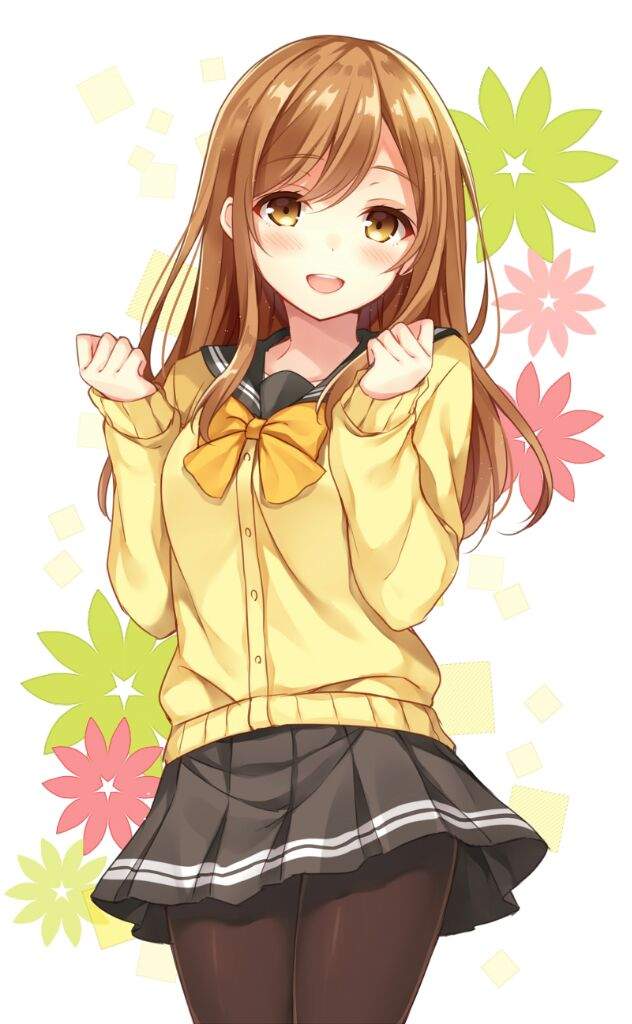 —————☆✿☆—————
Hanamaru honestly has a very simple look, but, I really love it because it is the most realistic look out of all the characters, and plus, she looks cute. Anyway, Hanamaru has mid-lengh hair that reaches down a little under her busts. Her hair is in a light brown color and a little wavy. She has big yellow eyes, like Riko, and Mari. She has a little hair on her forehead and some near her face. Unlike the other members of the group, her body is a little thicker, but I mean there is nothing wrong with that. She is also one of the shortest members of the group. Her busts are a little bigger than the others as well. Her looks look very natural, and I think that is why I like it. I like natural girl characters.
Hanamaru's outfit changes throughout the series because she is a idol, but her main outfit is her school uniform, which includes (here I go) a white shirt with light gray at the end. There are two white stripes on the gray part, and she puys the shirt in her skirt to make it a little shorter. Ther is a red ribbon thing to tie. She has a neckerchief that has the same gray part and the two white stripes. The same things for the skirt as well. She sometimes wears a orange ribbon on a yellow cardigan and a black long stockings. To be honest with you guys, I feel like Hanamaru needs much more love and we all know it. Comment down "Zura" if you love Hanamaru (bc why not)
—————☆✿☆—————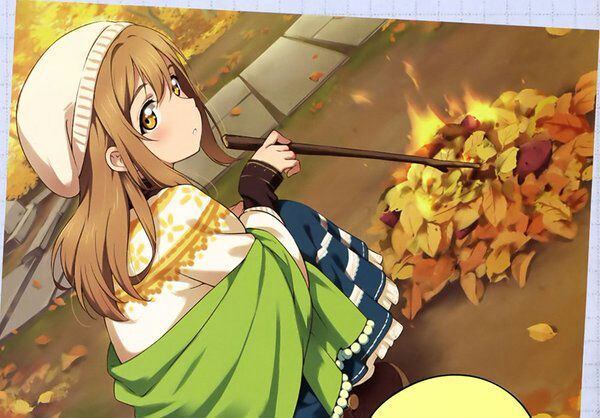 —————☆✿☆—————
Now, let's talk about Hanamaru's personality shall we? Ok, so Hanamaru definately doesn't get enough screen time, like Kanan, Dia, Ruby, Mari... The story is so focused on Chika, that makes you forget there is other characters to be honest. But, I am glad that there was a episode that told us Maru's and Ruby's background, and the others too of course. Anyway, back to the topic on hand, Hanamaru or Maru in short, is a bookworm, like me, but she is a hardcore one, because she buys more than 5 books at a time. She is also a kind person and she is always the one who tries to make her friend happy and puts others before herself sometimes.
Because Hanamaru was raised as a temple girl, she never actually used technological items until now. Growing up, she barely watched TV or talked on the phone. I find this super cute to be honest, not just she is a natural beauty, she is also a caring person. She is also not perfect, unlike the other members, she has stamina problems and gets tired when practising before others, but she is getting a lot better now, since she trains everyday with others. Hanamaru can get easily distracted as well, again, like me. LOL is never noticed I had so much in common with Hanamaru :joy:😂. Her singing voice is just perfect, her voice is not top deep, not too pinchy, and one of the best voices along with Yoshiko and Riko. She sometimes say "zura" in end of the word, and because of that, Yoshiko calls her Zuramaru.
—————☆✿☆—————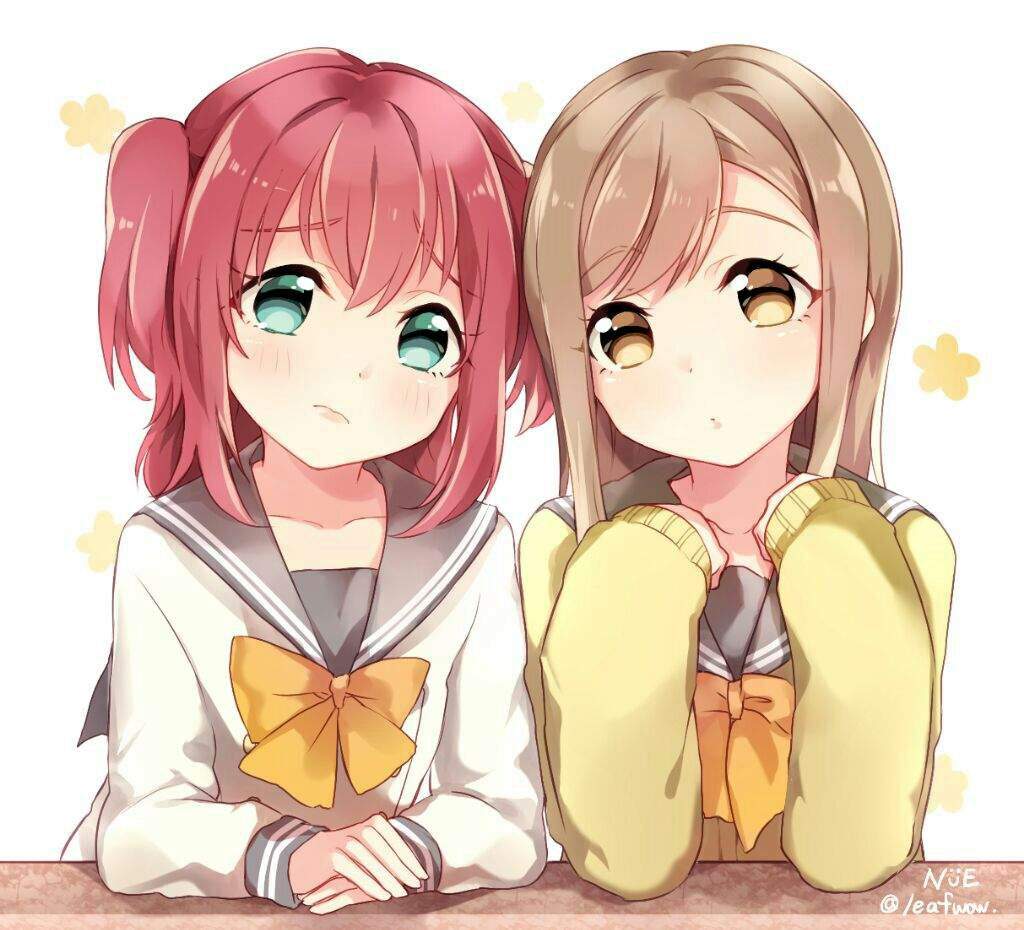 —————☆✿☆—————
To be honest with you all, I feel like Hanamaru and Ruby has the best friendship in the anime, because Chika Riko and You relationship was kinda not what I was hoping for. Bit, Hanamaru and Ruby are perfect friends to me. They are both shy and nice and kind. They always listen to each others needs, and never leave each other. Remember the episode when Hanamaru said she wanted Ruby to joim Aqours? Ruby didn't leave her, she made her join as well if I remember right. I love the relationship between these two. Their friendship sound more realistic and honest to me.
—————☆✿☆—————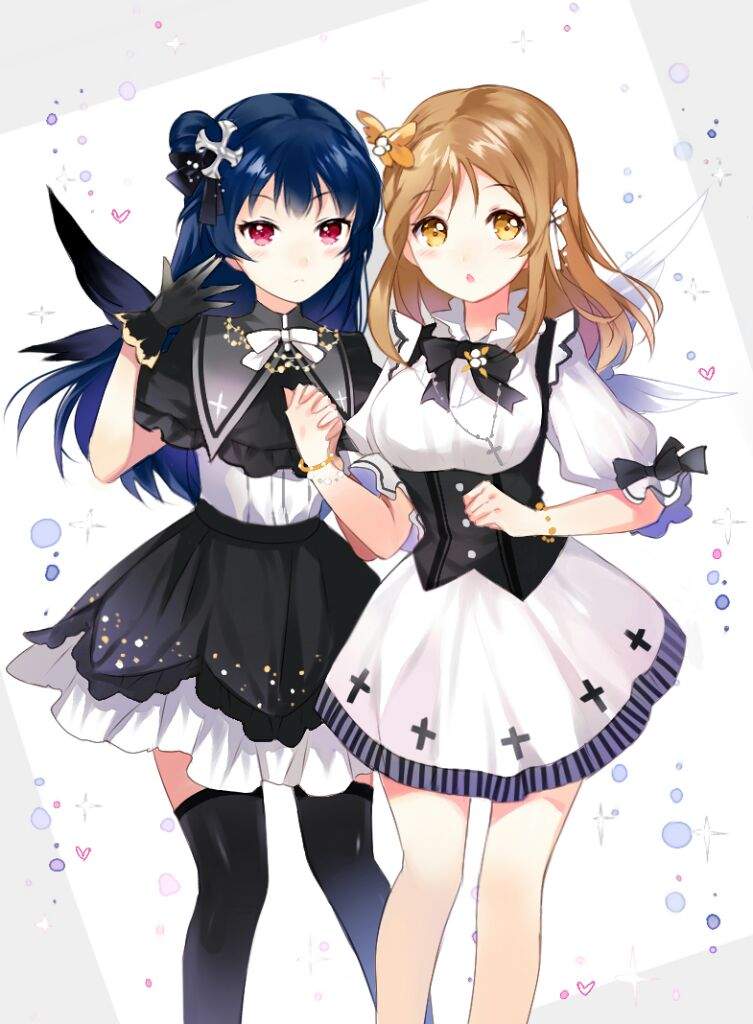 —————☆✿☆—————
Yoshiko, or Yohane, was in Hanamaru's school in kindergarten. They didn't talk that much at that time, but after Hanamaru convinced Yoshiko to go to school, and join Aqours, they have gotten much more closer. I mean, they are both first years and in the same class after all. I think Yoshiko, Hanamaru and Ruby would make a great team, because please, the freak, the cute and the bookworm includes a great amount of friendship! You cannot deny that.
—————☆✿☆—————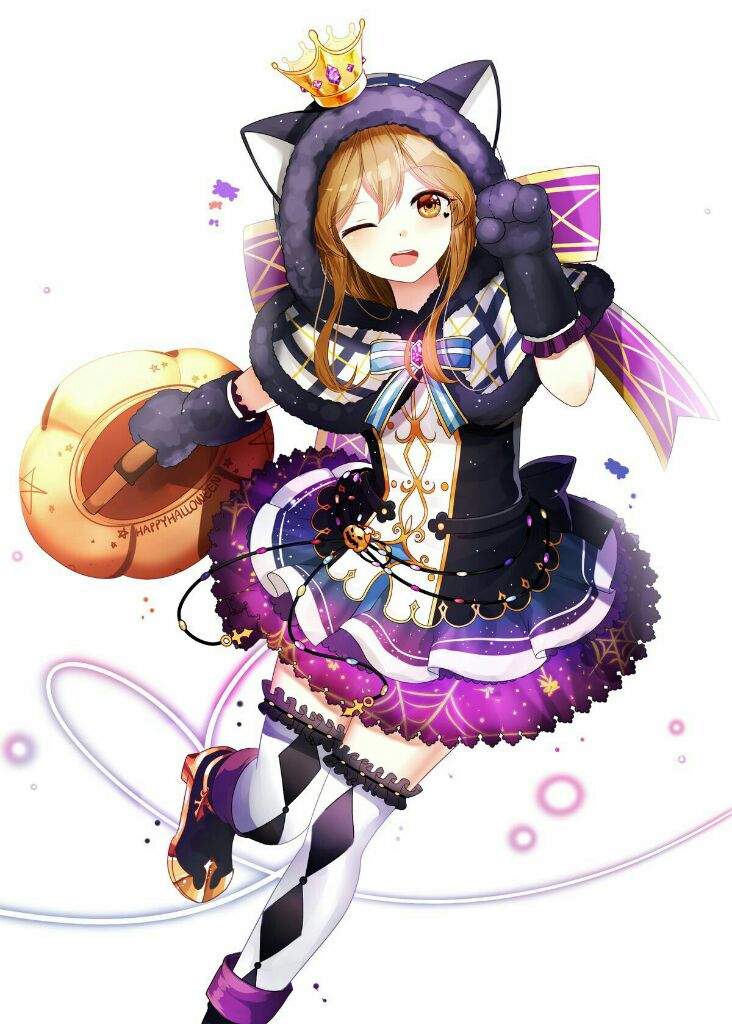 —————☆✿☆—————
So everyone, I loved Hanamaru, the way she is, and after writing this, I think I have became more obssed with her. The bookworm and the kind girl she is, she really got meh. I still wish she and the other characters got much more screen time, because the others don't really in my opinion. I love how she is so strange with electronics, I think it makes her a little innocent I think? Well, in conclusion, I love her so much, but my best girl is still You. Anyway guys, that is it and hope you enjoyed, see you in another blog! Buh-Byee!
—————☆✿☆—————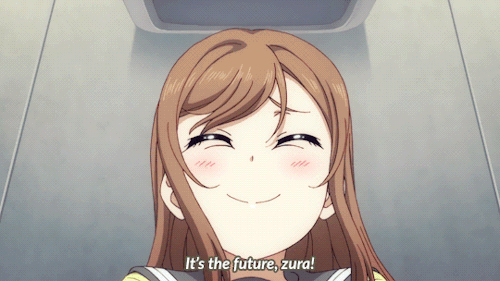 —————☆✿☆—————
Rating: :star2:🌟:star2:🌟:star2:🌟:star2:🌟:star2:🌟
It is the future zura! ~
—————☆✿☆—————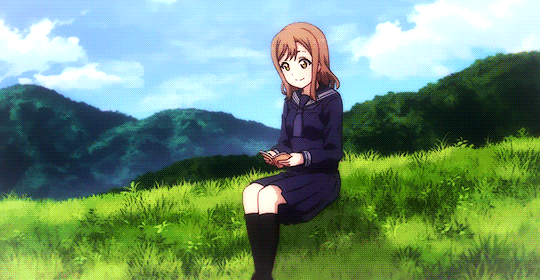 —————☆✿☆—————
THANKS FOR READING! ~
—————☆✿☆—————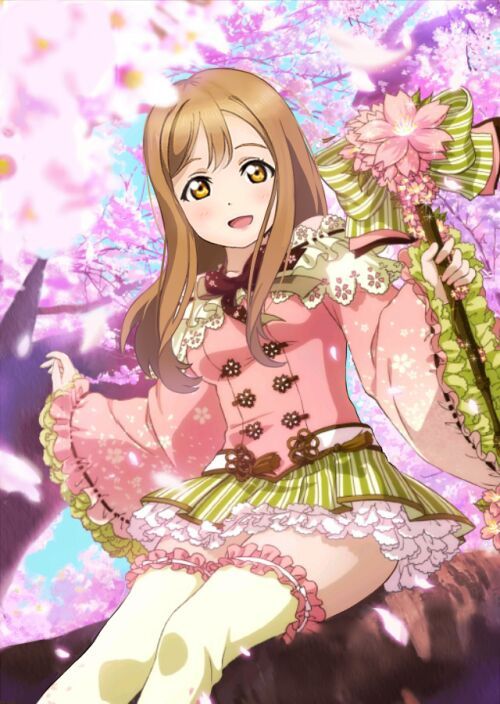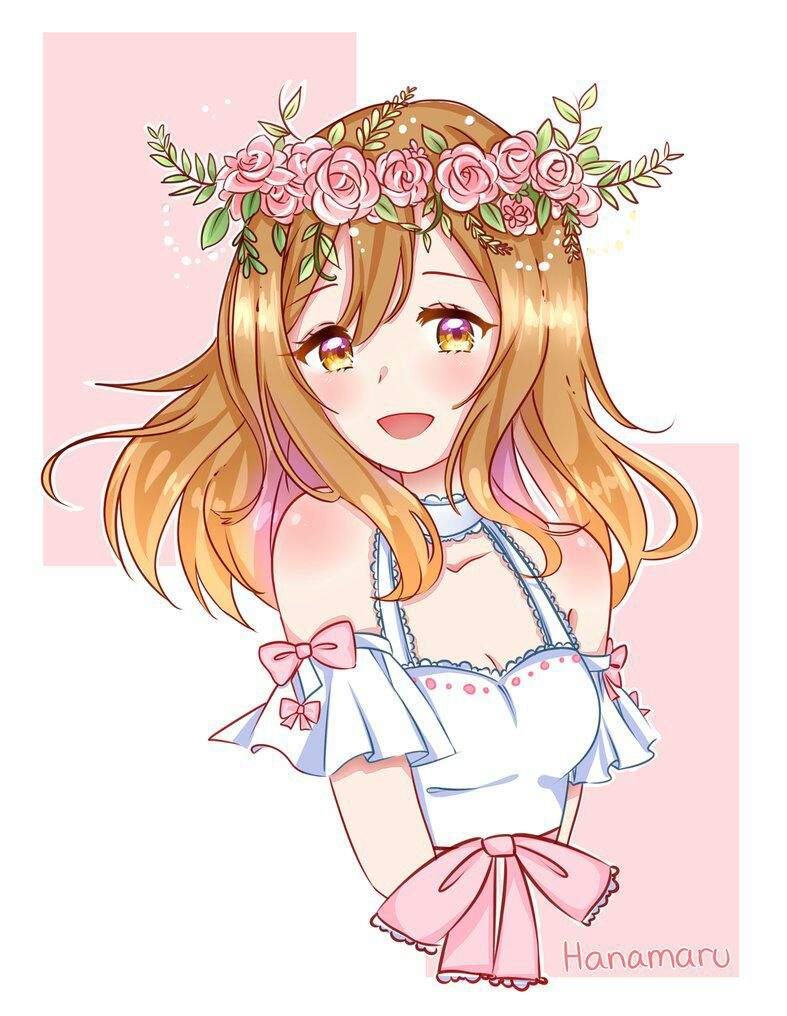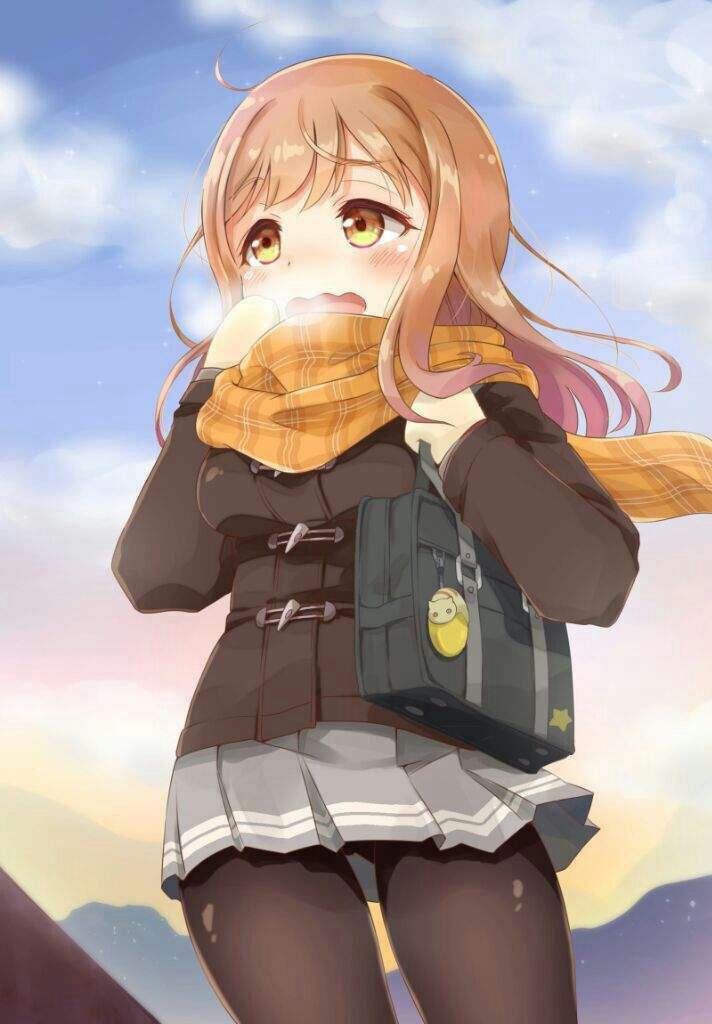 What I Like
Her personality. How she loves books, like me, and how she is so strange with electronics. Ahhh, she is so cute :3
Dislike
Nothing. Hanamaru is always great.
Spoilers?
Maybe a little bit.
Anime
Love Live! Sunshine