Lelouch vi Britannia
____________________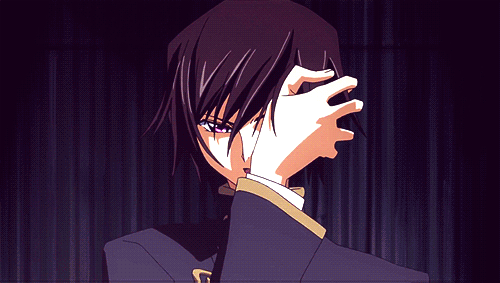 With the power of his Geass, Lelouch was able to be a spark of hope for the Japanese. His soul in living right now is to provide for Nunally. If something were to happen to her, he would most surely turn into a mad man. The ability to making someone do whatever you want is amazing, sadly it only works once per person. But nonetheless he still uses his ability the best he can. Lelouch may not be athletic like his best friend Suzaku, but his leadership is the key for world peace for everyone. If Lelouch was a villain, I probably would have disliked him. Since he is practically a hero in the end, though his legacy will sadly be forgotten after his cover was blown, and the actions he did after that.
____________________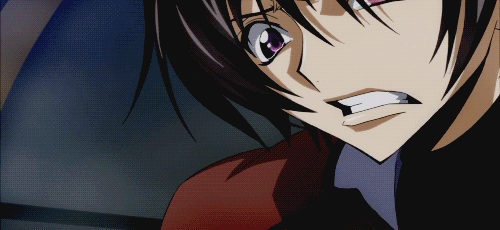 He may well in fact be a killer now, but with the use of emotions being showcased after seeing someone he cared about die was truly breathtaking. I shed a few tears here, and there out of frustration when I sensed a death flag approaching. Crazy thing is once I was saddened to see someone die, I became joyful after the killer died! Lelouch didn't kill that person with his own hands, but in the end he got what he desired. His pride is unlike no other, constantly spreading lies even if he knows it could lead to good/bad outcomes. That's what I call a good person right there, to not lose those close to you sometimes its best to just push them away. His words had plenty of meaning, and made sense considering that he was basically a terrorist at the time. Sometimes its best to hide your true intentions, it very well could save the world someday.
____________________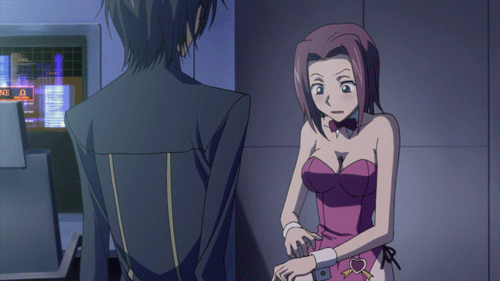 His relationship with Kallen goes a long way back. I didn't expect to get so much development between them, but boy was I happy it came to fruition. Despite not knowing he was behind the masked man known as Zero in the beginning. They had some good chemistry going in the school setting. With each time they stepped on to the battlefield I kept my fingers crossed that neither of them would. Knowing that the studio that animated this have a track record of killing off characters, I was prepared for the worst. Though it isn't revealed that Lelouch loves Kallen, I'm happy he shows some partial love in wanting to save her, and telling her to live in season 2 when his back was against the wall. He didn't want Kallen's life to be in any more danger under his watch. Definitely ship these too together in my book!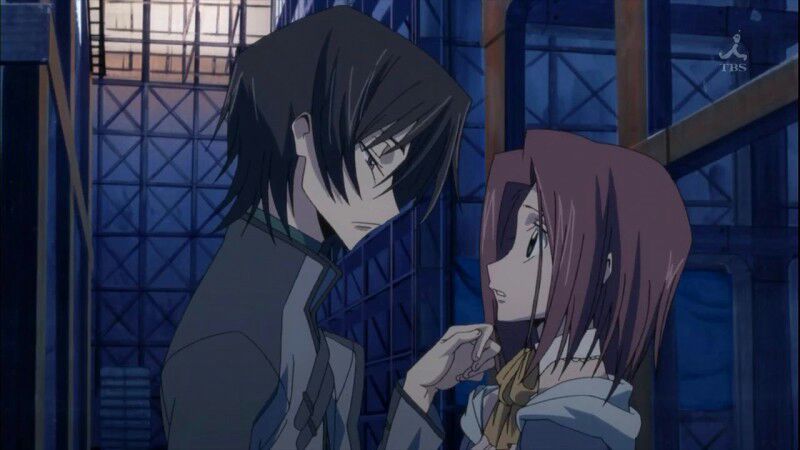 ____________________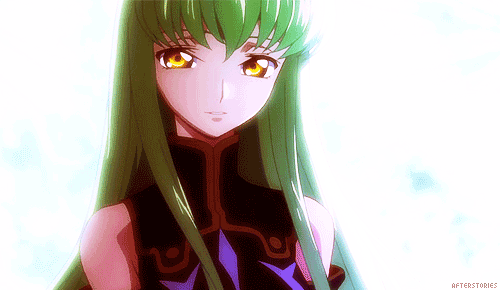 No way could I ever forget the beautiful goddess C.C! She was practically the 2nd most important person Lelouch cared about the most with on his path to power. C.C was the source for his ability, it has led to good and bad things for Lelouch. In the end he still cherishes his new ability, and uses it despite the negatives that comes his way. Hints of feelings between them show up from time to time, all we get is a kiss though. What could the kiss imply? That I have a whole bunch of predictions ready to say. I'll just leave it up to your imagination for now. Funny thing is what both C.C and Lelouch have in common is tragic in the end. Both of them being abandoned when they were young is really sad. So I may not be able to relate to them, but that outcome alone makes me understand their character better. Immortality isn't all that great based on how C.C views life being an endless cycle. I need more romance development between them!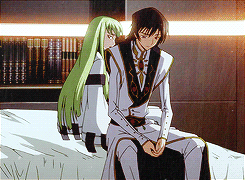 ____________________
Overall Lelouch is a well developed character, and the use of emotion made him that much more memorable in my eyes. Haven't really seen much characters like him with the use of using lies frequently. His relationships, whether it was with a friend or foe always seemed to be an important moment. End of the day whether he is a student, terrorist leader of the Black Knights, or Emperor of Britannia, he always had a plan in motion. Also can't forget about his crazy laugh, defining moments like that sums up his greatness. Can't wait to watch season three when it airs in 2018!!
____________________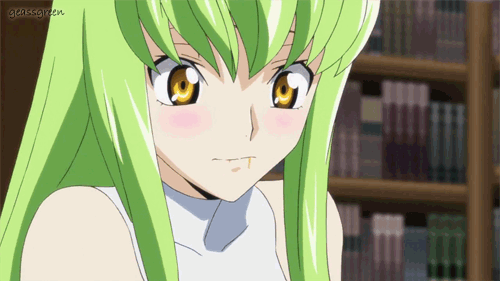 Lelouch Snatch Her Up Already!!:yum:😋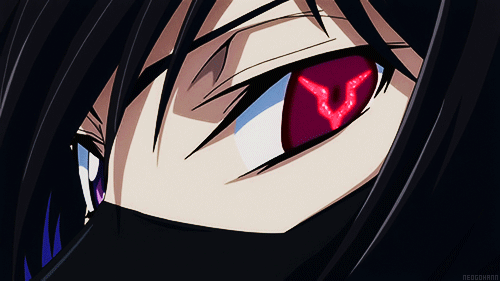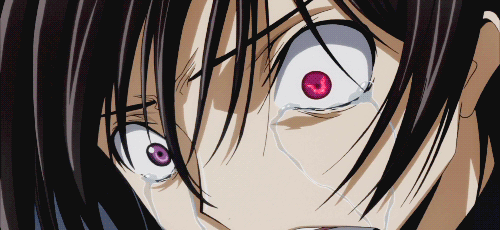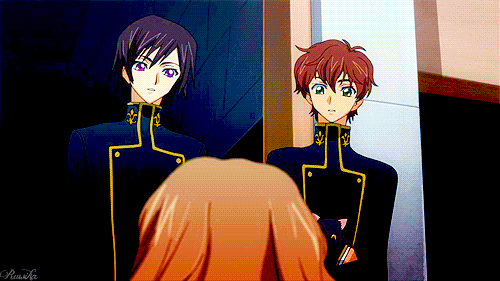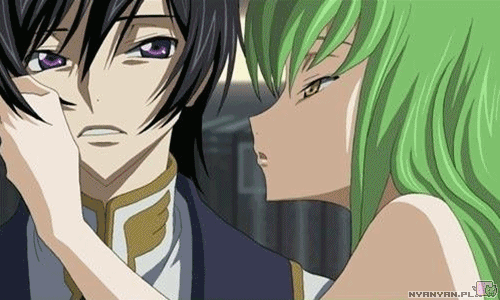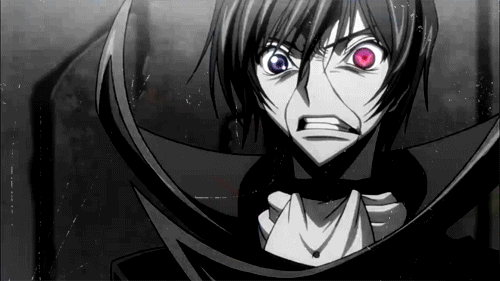 My Rating
:heart:❤:heart:❤:heart:❤:heart:❤:heart:❤
Best Prince Status
:moneybag:💰:moneybag:💰:moneybag:💰:moneybag:💰
Geass Power Rating
:star:⭐:star:⭐:star:⭐:star:⭐:star:⭐
What I Like
His determination to do whatever it takes to achieve his goal. His pride never gets diminished, and seems to be prepared for whatever comes his way. A leader that is worth countless praise in my book!
Dislike
He couldn't protect all of those close to him.😢