Short Bio
#EternalBlogs
~~~~~~~~~~~~~~~~~~~~~~~~~~~~~~
WELCOME
Hello, you've stumbled upon my profile have you? Unlucky, but seeing as you're here now you might as well stick around for the ride!
I'm a weird person who blogs when they feel like it, when the inspiration is there, and when the ideas are flowing. If those three factors aren't met then I just don't blog. You can check out my past blogs that are worthy of your attention from the hashtag link at the top.
If you'd like to chat about anything, be it anime, manga, the unfairness of things, parallel dimensions - anything - then just pm me. I don't bite you've got nothing to be scared of from this vegetarian!
Tengen Toppa Gurren Lagann (天元突破グレンラガン) is the best anime of all time in my opinion, it will take a multiverse-sized level of greatness for another anime to surpass its ranking at the top of my list!
Background edit made by Thyme
Profile picture edit made by Dusky
Matching profile pics with this awesome weirdo
#VoteEmyyyTrump4Prez2K17
~~~~~~~~~~~~~~~~~~~~~~~~~~~~~~
RECOMMEND ME THINGS
Recommend me anime to watch or manga to read whenever! I have watched around 30 anime and so would to expand my repertoire with very good ones, hopefully ones that keep rivalling for 2nd place, cause let's face it Gurren Lagann is always going to be my number 1.
Manga is a medium I haven't got into properly yet so I would be very grateful of any recommendations that are good whatsoever. I read a lot of books anyway so I'm looking forward to starting some good manga!
Although I really want to get into the visual novel scene, I don't have the hardware or software necessary to play them at the moment (all I have is my phone for anime and manga) but at some point in the future I'll have enough money to buy the novels off steam on a tablet I'll need.
~~~~~~~~~~~~~~~~~~~~~~~~~~~~~~
GROUPS I'M IN
They're all hashtag groups, I much prefer hashtag groups because you get to post on your own account and it feels more rewarding when something you've spent a while putting your heart and effort into is gaining attention on your page. With the groups I'm in you only have to post once every 3 months (its not being lazy its being slow and thoughtful!)
#BPsquAA
#Bookies
#OmegaXI
#AABreakfast
#CheshireCourtil
#RevolutionBlogs
~~~~~~~~~~~~~~~~~~~~~~~~~~~~~~
GOOD QUOTES
★"Before you die you must watch Tengen Toppa Gurren Lagann, only then can you ascend to a higher plane of existence "
★"Difficult roads often lead to beautiful destinations"
★"We were born to be real, not to be perfect"
★"What consumes your mind controls your life"
~~~~~~~~~~~~~~~~~~~~~~~~~~~~~~
LINKS
~~~~~~~~~~~~~~~~~~~~~~~~~~~~~~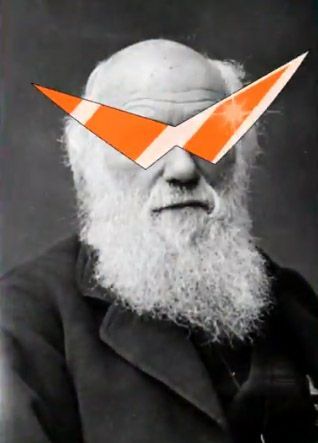 ~~~~~~~~~~~~~~~~~~~~~~~~~~~~~~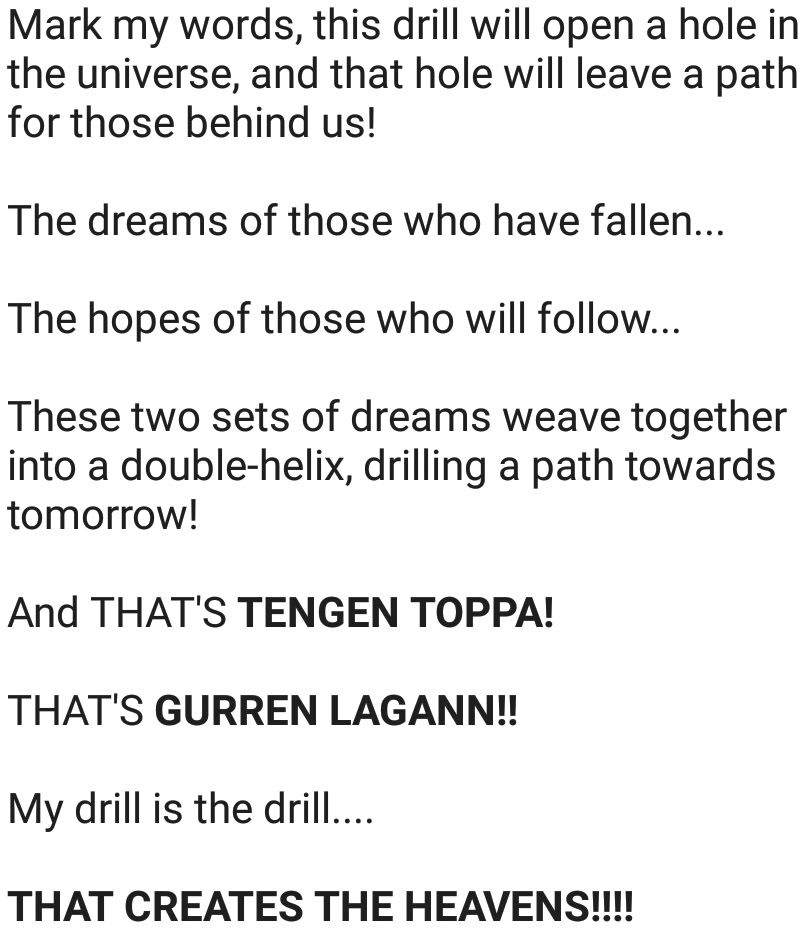 ~~~~~~~~~~~~~~~~~~~~~~~~~~~~~~